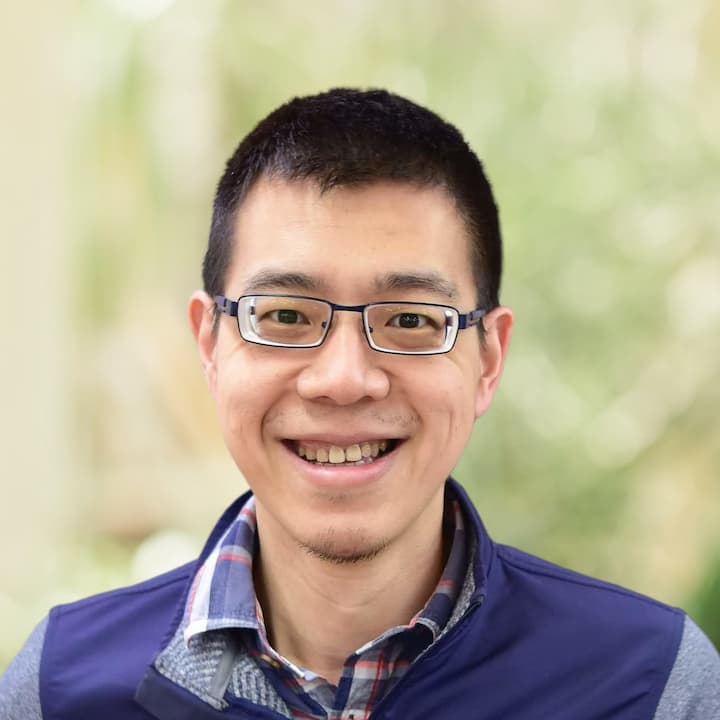 Yao‑Yuan

Mao
I am an Assistant Professor of Physics and Astronomy at the University of Utah, studying astrophysics with a focus on low-mass galaxies and dark matter. See my Curriculum Vitae (CV)

.
My research answers key questions about the nature of dark matter, galaxy formation physics, and the uniqueness of our own Milky Way by studying the connection between visible galaxies and their invisible nests, the dark matter halos. Check out my publication list and the SAGA Survey Stage II results!
I participate in many science collaborations: I have been co-piloting the SAGA Survey, an ongoing spectroscopic galaxy survey aiming to characterize Satellite galaxies Around Galactic Analogs. I am also active in the Rubin Observatory science community. I participate in the US/Chile Community Commissioning Effort Program and the LSST Dark Energy Science Collaboration (DESC). I have co-led the Dark Matter Working Group and Data Access Team, and have served as the Collaboration Council Chair and the Hack/Sprint Coordinator in DESC; I was credited the Builder Status by DESC in 2019.
I received my Ph.D. in Physics from Stanford University in 2016, working with my thesis advisor, Risa Wechsler. I then conducted postdoctoral research at the University of Pittsburgh as a Samuel P. Langley PITT PACC Fellow (2016–19), and later at Rutgers University as a NASA Einstein Fellow (2019–22).
I was born and raised in Taipei, Taiwan. I received my B.S. in Physics from National Taiwan University in 2009.
I care about inclusion and equity, both in academia and more broadly, and I am committed to improving the inclusiveness and equity in my circles of influence. I am the current maintainer of the Astronomy and Astrophysics Outlist.
I am an avid programmer. Check out some software tools that I've developed, and also my

GitHub profile.
Contact Me
Email:

yymao [at] astro.utah.edu

Campus office: INSCC, Room 314 (located inside Room 305)
Mailing address:

Yao‑Yuan Mao

Department of Physics and Astronomy

University of Utah

115 South 1400 East

Salt Lake City

,

UT

84112-0830

,

USA
About My Name
My name is 茅耀元 in Traditional Chinese; the first character is my last name Mao.
At work I usually go by just Yao. I use they and he as my pronouns.
How to pronounce my name?
Each character of my name is monosyllabic.
Yao [YOW]: starts as in yard and ends as in cow, with the falling (4th) tone.
Yuan [YOO-en]: starts with the [ɥ] sound (similar to few but with rounded lips), and ends as in tan, with the rising (2nd) tone.
Mao [MOW]: same vowels as in Yao, but with the rising (2nd) tone.
Listen to the pronunciation of my name with Google Translate.
How to style my name in writing?
"Yao‑Yuan" as a whole is my first name, with the hyphen indicating two syllables. Both Y's should always be capitalized.
If hyphens are not allowed (but why?), it is OK to use a space instead and write my first name as "Yao Yuan". However, "Yuan" should not be considered as a middle name, nor should it be combined with "Yao" into a single word.
When abbreviated, my name should appear as "Y.‑Y. Mao".
In casual situations where only first names are being used, it is appropriate to use just "Yao" like in verbal communications.
These styling rules are my own. They are not general rules and do not apply to everyone who uses romanized Chinese names.